Muscles Target: Shoulders, abs, obliques, glutes, quads, back, hamstrings, and abductors.
Level: Intermediate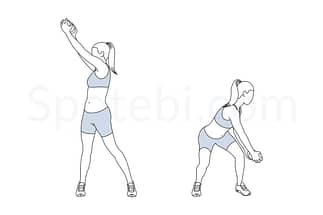 Benefits of Wood Chop
The woodchop helps to develop your overall core muscle that helps to improve better posture.
The exercise helps to strengthen your lower body and upper body and improve your balance and endurance.
It is also the best to exercise for improving your spine flexibility.
How to do Wood Chop?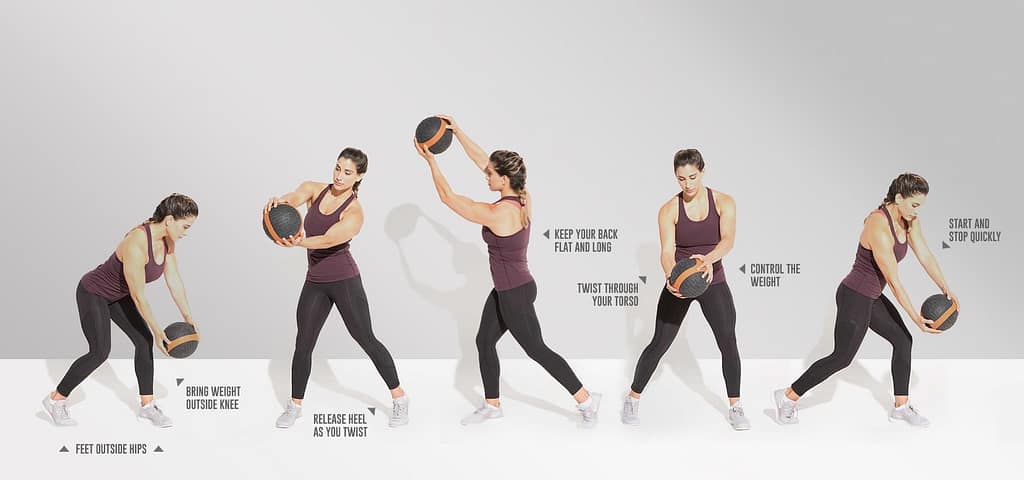 Grab a medicine ball or dumbbell and make a squat position by bending your knees.
Now hold the ball-like palms are parallel to each other and rotate your torso to the right of the body.
Stand up and twist the torso to the left and swing the ball up across your body in a controlled motion or extending arms.
Rotate your right toe as you go, bringing the dumbbell to end over your left shoulder.
Return to the starting position, do the maximum reps you can do, then repeat on the other side.
Tips
Engage your core muscles, when you are ready to start.
Plant your feet and knees in the same direction.
Maintain your arms straight and breath out when you twist your torso.
Do 3 sets of 12 reps on each side.
More Workout.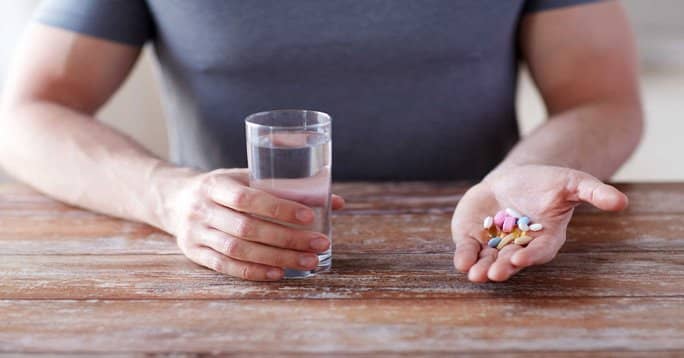 Supplements
Citrus bergamot supplement is a dietary supplement that contains an extract from the bergamot citrus…