Muscles Targets: Full Body.
Equipment: Dumbbell
The Turkish Get-up is the best movement that can help you build full-body strength and seriously effective for blasting belly fat by using a kettlebell or dumbbell at home or gym. With losing fat from the body, it also gets a healthy dose of balance, shoulder strength, straight and bent-arm strength, core work, leg strength, and flexibility.
What is Turkish GetUp Good For?
The movement of lying, kneeling, and standing targets your major muscles on the body and benefits your core muscles.
By doing Turkish get-up exercise, both the lower body and upper body involved building your hips, shoulders, triceps, back, glutes, hamstring, abs, and chest.
It develops your posture, balance, stability, endurance, and strength.
How to do Turkish Get-up?
Lie down by facing up by extended arm with dumbbell toward the ceiling.
Bend your knee and plant it from another leg knee on the loaded side.
Now push the flexed leg and make the position of seating, where your non-flexed leg should be straight at that moment and you are gaze to the dumbbell. And all these things are done with the support of freehand.
Start moving the extended leg backward to make a position of the lunge. Now you should free handoff from the ground and put it straight.
Look straight while your dumbbell arms should be extended through the ceiling. Now push the flexed leg up to comes the extended leg forward to the together flexed leg to stand.
Now reverse the extended leg to lunge moves and the dumbbell remains overhead with an active shoulder. Repeat until your 10 reps completed.
Steps-Wise to Perform Turkish Getup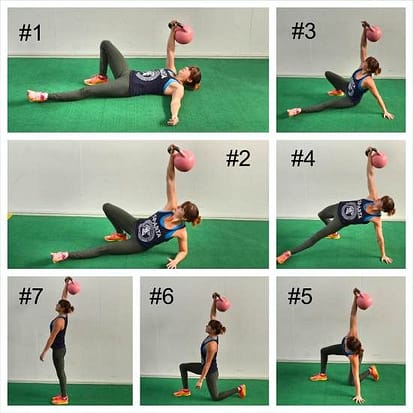 Techniques and Safty Tips to do Turkish Get-Up
Engage your all core muscles while performing the Turkish get-up to avoid shoulder and low-back injury. So, it is most important to brace your core muscles such as all muscles that lie between the shoulder and hips. For example, you want to activate abs, glutes, hips, back, chest, and shoulders as you move.
The Turkish Get-Up is not a rapid-performed exercise. Take it slowly and controlled. A single getup could take as much as a minute from start to finish.
---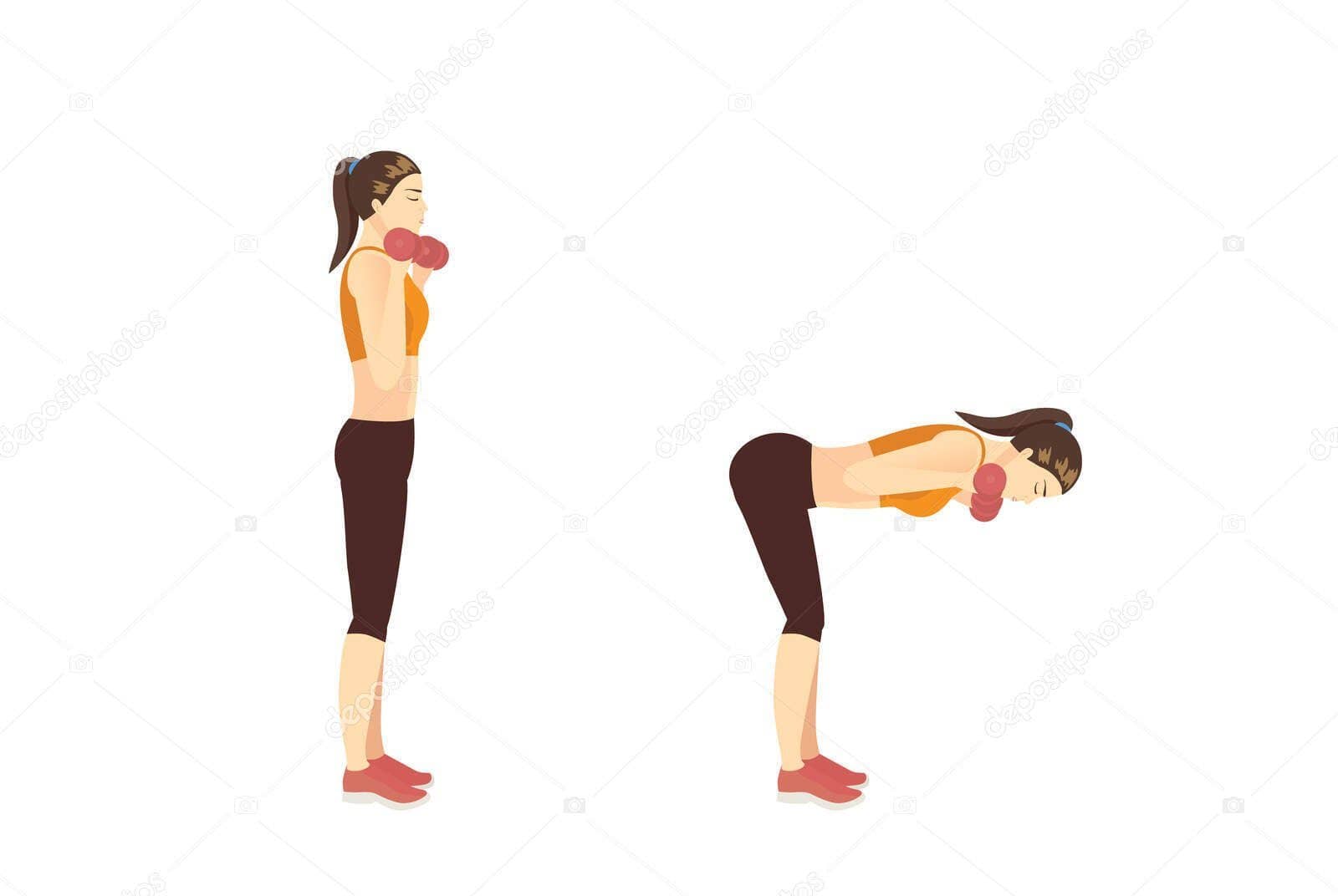 Core Strength
Muscles Worked: Hamstring, glutes, core, lower back Level: Intermediate Equipment: Barbell Main Goal…