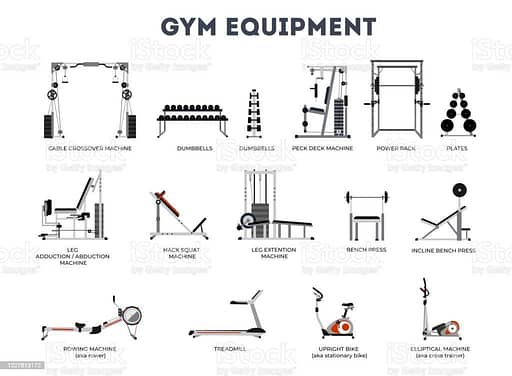 The home gym landscape has changed drastically over the past few years.
While a home gym might have once been considered a luxury, more and more people are now making space to work out in their homes and garages. One of the great things about having a home gym is that you can feel free to do what you want – whether that's choosing your workout based on how you're feeling that day or being able to wear whatever you want. Plus, you get to control the thermostat and create the perfect environment for your workout.
No need to carve out an hour and a half block in your schedule. No need to wait for the perfect timing when traffic on the roads is lighter and the gym is less crowded. With a home gym, you can jump on the treadmill or elliptical whenever you feel like it.
You can workout during your favorite show or while watching the news. You can lift weights before you shower in the morning (huge bonus: showering and changing in the privacy of your own home) or with your partner when they get off work.
From simple weights and yoga mats to high-end cardio machines, there are many ways to stay in shape without setting foot in a gym.
To help you get started, we selected our favorite pieces of home gym equipment to fit a variety of fitness needs and budgets.
Our Top Picks
How to choose the best home gym equipment for you
While there's wide variability in home gym equipment, here are a few key factors to consider as you're shopping around:
Purpose. Are you looking to build strength, or is cardio more important? You'll want to prioritize items that meet your current fitness needs, especially if you don't have the space or budget for multiple pieces of equipment.
Price. Gym equipment items range in price from around $10 to several thousand dollars. While you shouldn't sacrifice safety or quality, you can often save money by choosing products with fewer high-tech features such as touch screens and Bluetooth capabilities.
Warranties. Even high-quality gym equipment can break, which is why it's essential to pay attention to the type of warranty the manufacturer or retailer provides.
Customer reviews. Make sure to read several customer reviews, as they often provide honest feedback about the design, durability, and functionality of a product.
Best workout mat: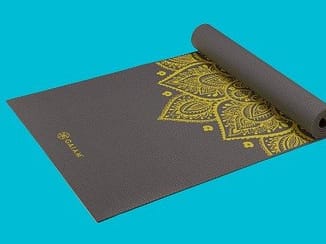 A workout mat is a simple yet essential piece of exercise gear for everything from yoga and stretching to weightlifting and high-intensity interval training.
It is available in a variety of colors and patterns, and the Gaiam Premium Yoga Mat is both stylish and affordable.
Try this one if you're all about the asanas. The dual-sided, textured surface keeps you stable so you can maintain good form, even in hot yoga classes. We also like that it's PVC- and phthalate-free, so you're not breathing in chemical gunk every time you do a Down Dog.
Best resistance bands
Ideal for those tight on space, resistance bands offer a compact and budget-friendly way to add intensity to your workout.
When shopping for resistance bands, keep in mind that most are color-coded according to their tension level. Therefore, it's best to buy a set for maximum versatility.
Many bands also include accessories, such as handles and door anchors, to improve your range of motion and allow for a greater number of exercises.
Best budget workout bench
If you're new to weightlifting, the ProForm Sport XT Multi-Function Bench is an affordable option that doesn't skimp on quality. Covered in durable vinyl, the bench features cushioned padding for maximum comfort. You can sit in a fixed upright position or easily lower the back of the bench to lay flat—providing you with more ways to target a variety of muscle groups.
In addition to the portable and easy-to-assemble foundation, the bench comes with a leg developer for optimal lower body training. While you'll have to buy your own bar or set of weights, it offers a foundation with a barbell rack to make weightlifting easier. Plus, the 410-pound weight capacity accommodates a wide range of users, and the compact footprint is ideal for small spaces.
Best all-in-one home gym equipment
This all-in-one weight lifting rig combines both cable and pulley systems with weight plates to give you the heavyweight capacity you need. It includes a smith machine, functional trainer, power cage, vertical leg press, dip and chip-up station, and adjustable weight bench. It also includes a full set of accessories that will allow you to expand your workout without needing to buy more equipment.
This tough, durable machine is perfect for full-body workouts of all intensities, and is also ideal for seasoned bodybuilders, thanks to the range of exercises offered. However, you'll need to buy your own weight plates.
Best heavy punching bag
If you enjoy boxing, kickboxing, or mixed martial arts, a freestanding heavy bag, and some boxing gloves are a great investment.
Standing 70 inches (177.8 cm) tall, this punching bag from FITVEN is flexible and durable.
Plus, thanks to a series of springs, it's designed to absorb shock and reduce noise better than its competitors.
Another benefit is that it's freestanding, so you don't have to worry about anchoring it to your ceiling.
While you can fill the base with water, the company recommends using sand for better stability.
Best suspension trainer
Complete a full-body workout anywhere and anytime with this suspension training kit from TRX.
Featuring a series of straps and handles, suspension trainers allow you to perform a full-body resistance workout without weights.
Instead, the trainer uses gravity and your body weight to provide resistance during exercises, including lunges, squats, pullups, pushups, and planks.
The suspension straps also increase the difficulty of workouts by adding an element of instability to bodyweight moves, which helps you use more of your core muscles.
Best adjustable dumbbells
No home gym is complete without dumbbells.
Useful for a variety of exercises such as biceps curls, triceps kickbacks, weighted lunges, and Russian twists, dumbbells are a versatile piece of exercise equipment designed to strengthen and tone your body.
However, buying a set of weights can get expensive and requires space for a dumbbell rack. Instead, we recommend the SelectTech 552 Adjustable Dumbbells from Bowflex.
Offering 15 weights in one, these adjustable dumbbells are both compact and effective.
With a simple turn of a dial, the dumbbells are adjustable from 5–52.5 pounds (2.3–24 kg) in 2.5-pound (1.1-kg) increments.
Best kettlebells
Another essential piece of home gym equipment is a kettlebell.
While kettlebells can be used for many of the same exercises as dumbbells, they also allow for more dynamic moves, including snatches, cleans, and kettlebell swings.
These rubber-coated kettlebells from Rogue Fitness are among the best, as they're made of single-piece cast-iron for ultimate durability.
In addition to being well made, these kettlebells are easy to grip thanks to their textured handles. Plus, they're color-coded to help you quickly identify your desired weight.
The kettlebells are available in 5 weight increments: 26, 35, 44, 53, and 70 pounds (12, 16, 20, 24, and 32 kg).
Best barbell
Backed by a lifetime guarantee against bending, the Ohio Bar from Rogue Fitness is available in four finishes.
The 44.1-pound (20-kg) steel bar is made in the United States, and it features high-quality knurling and bronze brushings that work as bearing surfaces between the bar sleeve and shaft.
The Ohio Bar is strong enough to support heavy weight loads and offers great value for the cost.
Customers rave about the exceptional quality and appreciate Rogue Fitness's excellent customer service.
Best power rack
If you like to lift heavy, you'll want to consider this power rack from PRx Performance.
Unlike many other options on the market, the rack gets bolted to your wall and folds up when not in use, so it's ideal if you're tight on space.
In addition to a squat rack, this piece of equipment includes the choice of a traditional, kipping, or multi-grip pullup bar.
It has a weight capacity of up to 1,000 pounds (453.5 kg) and comes with two heavy-duty J-cups for protecting your barbell.
Just keep in mind that you'll need to buy the barbell and weight plates separately.
Best home gym for small spaces
This pick, popularized by Chuck Norris, provides an excellent full-body home workout in minimal space. While the equipment can handle a weight capacity of 400 pounds, it can also be folded to fit under your bed when it's not in use.
The glide board can be set at six different incline options, allowing you to increase resistance with your own body weight instead of a bulky weight stack. The cable pulley mechanism also makes it easy to incorporate challenging exercises for your upper body. Ideal for seniors and active athletes alike, this Total Gym model supports more than 80 different exercises to give you an all-around good workout.
Best Portable
If you want to be able to take your workout with you on the go, consider this crafty setup from BodyBoss. When in use, it's no bigger than a yoga mat, and when stored, it can be carried like a lightweight suitcase. The resistance band-based system enables you to complete tough upper body workouts, lower body workouts, cardio resistance boxing workouts, and more.
You can perform more than 300 exercises with this home gym, and you can make the moves easier or more difficult quickly by lengthening or shortening the resistance bands. The truly portable design of the BodyBoss Gym helps users remain consistent with their workouts and reach their goals more effectively.
Best Home Exercise Bike
If you enjoy indoor cycling classes, you just might love the Schwinn IC4 indoor cycling bike.
While it doesn't have an integrated tablet, the bike is equipped with a device holder and offers Bluetooth capabilities, allowing you to stream hundreds of workouts from popular apps such as Peloton, Apple Fitness+, and Zwift.
The bike also offers 100 levels of magnetic resistance and an LCD console for monitoring performance metrics, including your time, distance, and calories burned.
Plus, its dual-sided pedals allow you to use either SPD clips or your regular athletic shoes.
Finally, at less than $1,000, it's a more affordable option than many other home exercise bikes on the market.
Best jump rope
The XYLsports Jump Rope features easy-to-grip foam padded handles and an adjustable extra-long length suitable for most people, including children.
The lightweight PVC rope spins well and is sturdy enough to withstand heavy use, though some users report that it's too light.
XYLsports backs this jump rope with a lifetime warranty and a money-back guarantee.
Best basic treadmill
If you're looking for a no-frills, basic treadmill that's sturdy enough to withstand running speeds, the Sole F80 is a great option.
This durable model runs smoothly, and its cushioned belts may help reduce the impact on your knees. Also, if you're short on space, you'll appreciate the foldable design for easy storage.
The F80 treadmill offers 15 incline levels, and you can easily adjust the speed using the handgrips or sidebar controls. It has a maximum speed of 12 miles (19.3 km) per hour and supports weights up to 375 pounds (171 kg).
The treadmill comes with 10 programmed workouts and connects to the Sole Fitness mobile app. It's also equipped with Bluetooth speakers, a USB port, and a device holder, allowing you to stream fitness classes or play music on your smartphone or tablet.
---
Frequently asked questions
Which gym equipment is best for home?
The best home gym equipment will depend on your individual needs and factors such as space, budget, and fitness goals.
The following home gym equipment items may be worthwhile to own:
free weights
weight bench
treadmill
exercise bike
rowing machine
elliptical trainer
workout mirror
What basic gym equipment do I need at home?
Even with minimal equipment, you'll be able to do a range of workouts.
The best basic home gym equipment includes:
adjustable dumbbell set
resistance bands
jump rope
exercise mat
core sliders
medicine ball
What is the most effective piece of home gym equipment?
The most effective piece of home gym equipment for your home will depend on your goals, the space you have available, and the type of exercise you like.
For example, a cardio machine like a treadmill or exercise bike can allow you to do high-intensity workouts and target several muscle groups without taking up much space.
Another option is an all-in-one home gym such as the Bowflex PR 3000, which will allow you to perform a wide variety of exercises that work your whole body. These machines help save space but tend to be more expensive.
Is buying home gym equipment worth it?
Gym equipment may be a worthy investment if you plan to train consistently and your workouts are equipment-based. You may get more value if several people plan to use your home gym setup.
What's more, without the need to commute to the gym or pay for a membership, you'll save time and money.
Can you build muscle using a home gym?
Yes, you can do a variety of home gym workouts to gain muscle and build strength.
The bottom line
Whether you're looking for weights or a cardio machine, thousands of products are available to turn your home gym dreams into a reality.
When deciding what to buy, be sure to consider your budget, space, and fitness needs. You'll also want to factor in the quality and versatility of the products.
We're confident that by using the list above as a starting point, you'll find the home gym equipment that's right for your space.