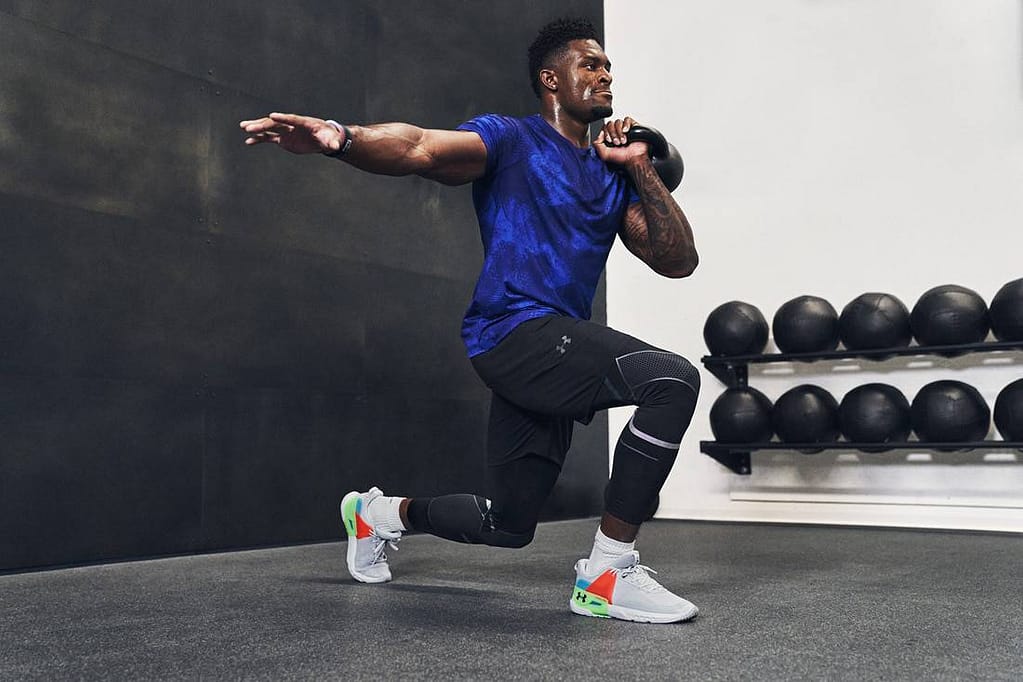 Choosing a proper gym shoe can help to protect you against common injuries associated with your type of workout. Good athletic shoes can lessen the impact of your step and cushion the foot from heavy landings. The best workout shoes offer better grip and support, so you can work out safely and with greater effectiveness. In addition, sport or exercise-specific shoes can improve your performance, enabling, for example, quick direction changes.
If you like exercises that require a lot of lateral movements, such as boxing or HIIT workouts, you'll need shoes that help you stay on your toes and have good ankle support. When lifting weights, it's important to choose shoes that keep you grounded.
A quick look at the best gym shoes for guys
| S.no. | Product | Type | Price |
| --- | --- | --- | --- |
| 1 | Reebok Nano X2 | Best overall gym shoe | Check Price |
| 2 | Mizuno wave ride 25 | Best treadmill running shoe | Check Price |
| 3 | Tommaso Milano Indoor Cycling Shoe | Best for stationary bike shoe | Check Price |
| 4 | Adidas Men's X9000L2 M Legink | Best Workout shoe for men | Check Price |
| 5 | Brooks Glycerin GTS 19 Running Shoes | Best for Walking | Check Price |
| 6 | Adidas Powerlifting 4 | Best weightlifting shoes | Check Price |
| 7 | Nike Metcon 4 | Best Cross-training shoes | Check Price |
| 8 | ASICS Gel-Venture 8 | Best for Gym to Outdoors | Check Price |
| 9 | Under Armour HOVR Rise 3 Training Shoes | Best for High Arches | Check Price |
| 10 | Under Armour UA Tribase Reign 3 | Best Gym Shoes for HIIT | Check Price |
Whether you enjoy weightlifting, logging miles on the treadmill, or attending Zumba classes, having the right shoe is key to keeping your feet comfortable and your body safe.
We rounded up the best gym shoes for every workout using the following criteria:
Recommendations. All of the products below come highly recommended by fitness professionals and enthusiasts. We also read countless online reviews for any potential downsides.
Features. We looked for shoes specially designed for their intended use — paying close attention to the stability, toe-heel drop, cushioning, and grip of the shoe.
Vetting. All the brands included have been vetted to ensure that they meet Arrdos's business standards.
Keep reading to see our picks of the 10 best gym shoes, plus tips on what to look for when buying a pair.
Which are the best shoes for the gym?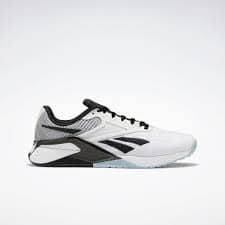 With a soft and durable knit body, responsive and flexible footbed, Floatride cushioned insole, and supportive, high-density foam ankle collar, the Reebok Nano X2 is our pick for the best overall gym shoe.
It's also breathable, comfortable, stable, supportive, balanced, and strong, making it a perfect choice for those who like to play hard and train hard, no matter where or how you move.
Treadmill shoes should be stable and lightweight with a good grip.
The 25th edition of this classic Mizuno shoe lives up to its predecessors' glory and the task of treadmill running, thanks to its featherlight body, 12-mm heel-toe drop, and well-cushioned and responsive midsole.
Its Waveknit fabric is breathable and hugs your foot to keep it on the shoe's platform while in motion, too.
The Mizuno Wave Rider 25 is available in wide sizes and comes in a variety of colorways, including Imperial Blue and Cayenne-Phlox Pink.
For indoor bike enthusiasts, these Tommaso cycling shoes let you choose whether you want to ride with flat or clipless pedals, thanks to their versatile design. The shoe is compatible with two-bolt cleats, but the recessed cleat area means you can easily and comfortably walk in them. We were also impressed with the sleek, streamlined look of the shoe, which made it suitable even for post-gym casual wear.
During our test, the rubber sole offered excellent grip, and our tester noted that the shoes could also be used for outdoor riding, adding to their overall versatility. Like most cycling shoes, they're stiff but still offer just enough padding for a comfortable fit.
One of the best and most popular brands in today's world, Adidas has repeatedly provided us with great pairs of shoes for men and women both.
This shoe is another great innovation by Adidas. Delivering comfort for mid-distance runs, and being extremely lightweight, these shoes are without a doubt one of the best gym shoes for men.
This pair has enhanced stability due to jet boost in the heels, and multi-directional traction due to the outsole. These factors will ensure that you will not regret buying this pair.
For a shoe that works for cross-training at the gym and walking on the treadmill, you can't go wrong with the extremely versatile Brooks Glycerin GTS. It made a great first impression on our tester and felt comfortable right out of the box with no break-in period required. The shoe's flexible, comfortable upper and padded collar offered an outstanding fit, which helped earn it a score of 5 out of 5 for our fit category.
With a narrow fit, mid-sole wedge, and low, 1.1-inch (2.8-cm) heel, the Adidas Powerlift 4 helps your body stay in proper alignment during deadlifts and squats.
This shoe is designed to put your ankles, knees, and hips in an optimal weightlifting position, and its rubber sole helps keep you firmly planted when lifting.
7. Best Cross-training shoes: Nike Metcon 4
Whether you're doing CrossFit, "sprintervals," circuits or HIIT workouts, Nike's best-selling Metcon 4 is a great choice.
Firm and flexible, the shoe is breathable and has a wide platform for improved stability and support.
It also doesn't hurt that the shoe is available in a wide assortment of fashionable colors.
If you're looking for a shoe that can serve double-duty for both outdoor running and gym workouts, the ASICS Gel-Venture 8 is a solid, budget-friendly choice. During our test, the shoe excelled in cushioning, receiving a nearly-perfect score of 4.5 out of 5 for our cushioning category. Our tester noted that the shoe's GEL cushioning provided good shock absorption and is especially beneficial to men with a history of heel pain such as plantar fasciitis.
If you have high arches, the Under Armour HOVR Rise 3 training shoe provides just the right amount of support and lightweight cushioning for optimal comfort and performance when you're hitting the gym.
HIIT shoes have to check a lot of boxes. They need to provide stability for weight training, yet be cushioned enough for jumps and intense cardio bursts.
That's where the Under Armour TriBase Reign 3 shoe comes in.
With traction in the forefoot for greater mobility, added grip, and low-to-the-ground construction for better power transfer, this shoe is a great choice for any move that your HIIT workout
The bottom line
Whether you prefer to sweat it out on the treadmill or work out in the weightlifting area, there's a perfect gym shoe to fit every need.
When shopping for gym shoes, be sure to consider the types of exercises you plan on doing, your foot shape, and your budget.
By using this list as a guide, we're confident you'll find the right pair of kicks to keep you safe and comfortable at the gym.