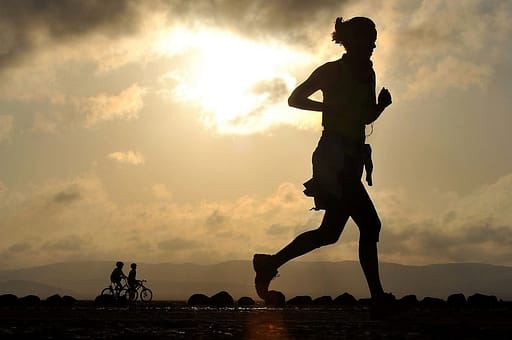 In March 2019, Frisella, who is not a certified trainer, dietitian, or licensed clinical therapist, introduced the concept of the 75 Hard Challenge on his podcast, Real AF, suggesting that it's a way to change your life for the better and lose weight. "I've spent more than 20 years figuring out how to master mental toughness and I'm putting everything I've learned into a program I call 75HARD," he writes in the episode notes.
On his website, Frisella writes that 75 Hard is "NOT A REGULAR FITNESS PROGRAM." Rather, it's a "MENTAL TOUGHNESS PROGRAM" that he is qualified to teach based on his "20 years of intensive study and real-life experience." He does not reference any health, fitness, or therapy courses.
According to Frisella, the 75 Hard program can "100x the following traits in your life":
confidence
self-esteem
self-worth
self-belief
fortitude
grittiness
discipline
Although 75 Hard does include a fitness component, the program supposedly targets a number of other self-improvement aspects aimed at transforming your overall life.
What are the rules of the 75 Hard program?
The 75 Hard program rules revolve around 5 "critical" daily tasks that you must complete every single day for 75 days straight.
The basic principles of his challenge include:
Follow a diet. Although he doesn't specify which foods this includes, he doesn't allow alcohol or "cheat meals." It's unclear what qualifies as a cheat meal.
Work out twice a day for at least 45 minutes. One of these workouts must be an outdoor session, although it's not explained why.
Drink 4 liters of water per day.
Read 10 pages of an educational or self-improvement book every day.
Take a 5-minute cold shower.
Take progress photos every day.
As you can see, the tasks run the gamut of self-improvement activities, from fitness and nutrition to mental self-improvement.
One of the most important details to note is that if you fail to complete these five tasks in a day, you must start the entire challenge over from scratch.
Although the daily tasks themselves are doable, you can imagine that ensuring you do every single one every day for 75 days becomes the actual challenge, as opposed to completing the tasks in isolation.
Overall, the program bills itself as "developing the traits and habits necessary to succeed in life."
Summry: The 75 Hard program requires you to complete five critical self-improvement tasks each day. If you miss a single day you must start over from scratch.
What are the benefits of the 75 Hard program?
On paper, the 75 Hard program offers some benefits.
Following a good nutrition and workout program for 75 days should certainly give you some results in terms of weight loss and fitness.
Drinking a gallon of water a day will definitely keep you hydrated, and water intake is easy to neglect when following a busy schedule.
If you do the required 10 pages per day, you will likely finish several books by the end of the challenge. Of course, this depends on the length of each book, but 750 pages will take you a long way.
Assuming the books you read give actionable advice, there is a solid case to be made that this level of reading can give you a great boost to your knowledge, skillset, and motivation.
Finally, taking progress photos is a good way to track body recomposition changes. If your workout and nutrition plan revolves around fat loss or muscle gain, the daily progress photos will give you an objective view of your progress.
Overall, each critical task has the potential to improve some aspect of your life, and there is no denying that many individuals could see results from this type of program.
The bottom line
75 Hard is not the first "X-day challenge" to float around social media, and it will not be the last.
While there are some benefits from the protocols in 75 Hard, they are generally overkill or not specific enough for most major life goals.
There is also the risk of making mental health concerns worse, due to the restrictive nature of the program. Plus, the program is not backed by science, so you'll need to do your own research when picking a diet and fitness plan.
However, there really is no harm in giving it a try, provided you approach it with the right mindset. If you find it unsustainable, do not beat yourself up for "falling off the wagon." Perhaps a different challenge that fits into your lifestyle would be a better choice for long-term results.